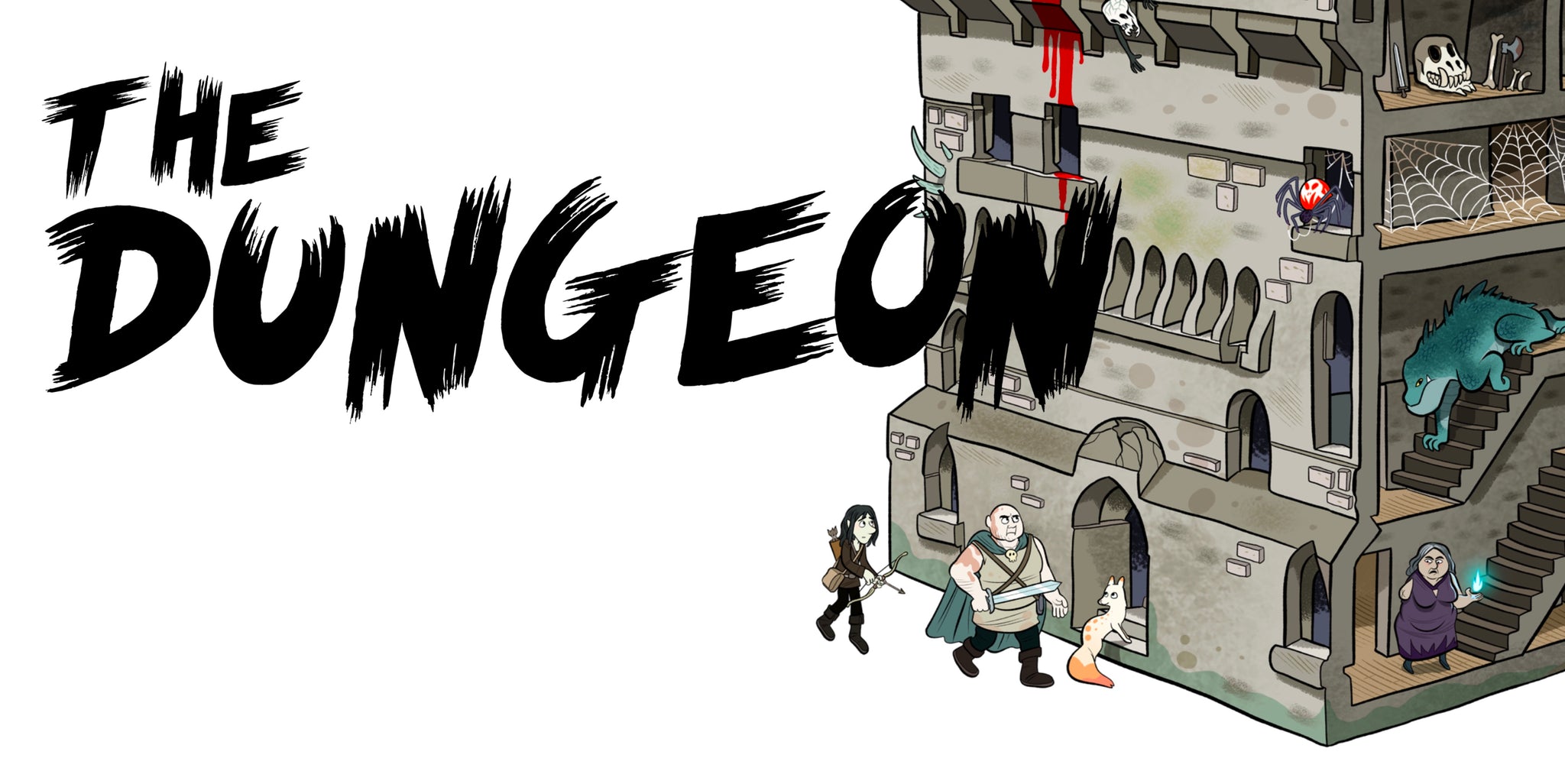 Dungeon
The dungeon is a mini escape game. The basic scenario is to escape from it. It is both a headache that can be played by looking only at the plans set on the surface. But we can also play it as if we were playing Dungeon & Dragon! We look through the murderers to find our way.
In addition, it is very accessible for children because it can be completely dismantled layer by layer, it allows the youngest to familiarize themselves with the architecture and the spaces in 3 dimensions.
Note: once the escape with a ball is under control, we can go a little further and try to go back and forth. With one or two marbles!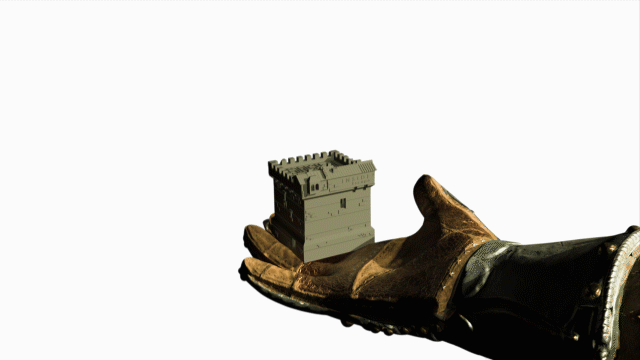 The game
In this image we can see the complexity of a level. At the back to the right, a staircase descends. But beware, sometimes it will be necessary to go back up. The architect of the dungeon is not a rational person.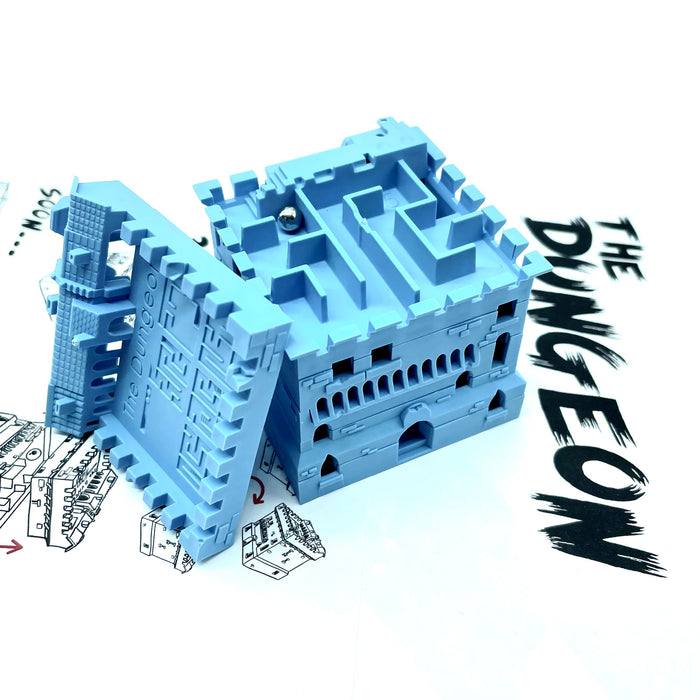 the universe
The illustrations done by Laurel allow the player an immersion that makes the game much more fun. The creator, player of Dungeon & Dragon, really wanted to give this puzzle a universe of adventure.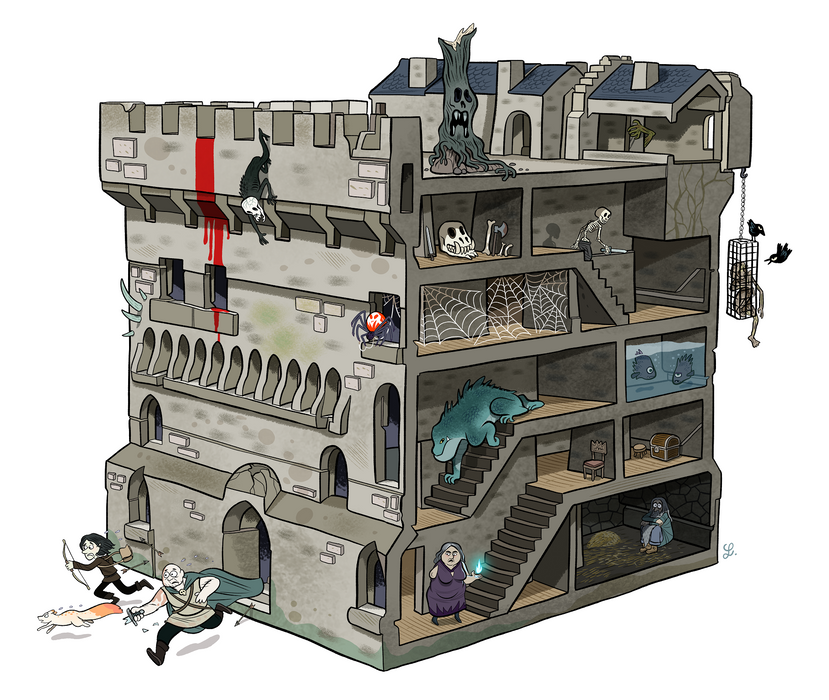 The plans drawn
As the cartoonist was very motivated and
Inspired, she drew each level of the game. It's even more fun
to play. And you can imagine the inside of the game while playing. Make it
Nightmares!
Note: there they have been stacked so that you can not see everything. We don't want to spoiler...